28th April 2020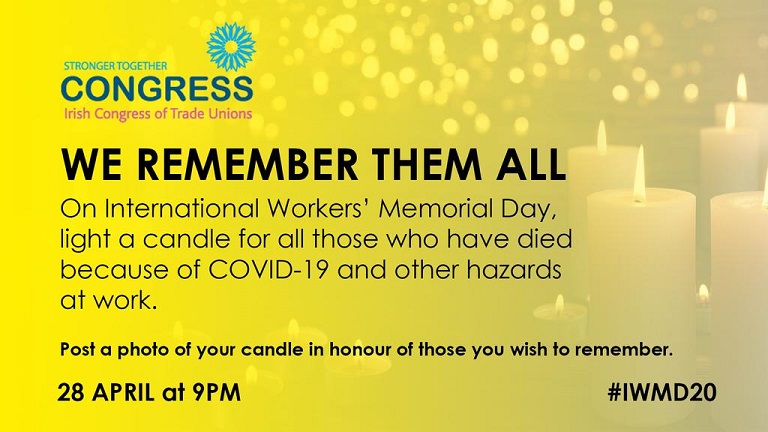 The Irish Congress of Trade Unions is asking members and the general public to participate in the "We Remember Them All" campaign for International Workers' Memorial Day today, Tuesday, 28 April. 
This International Workers' Memorial Day, a day on which we remember those who have died – or have been injured or made ill – while doing their jobs. In 2020, the day has taken on even more significance as we deal with a pandemic that is having profound effects on us all.
While most of us must stay at home, there are many people who continue to work. They are involved directly in fighting this terrible virus or in providing vital services to sustain us all. On this day, we remember all of those who have died. But we also applaud the contribution and courage of all those who work to prevent more succumbing.
So on this day, at 9 p.m., we ask the people of Ireland to light a candle to remember them all. Post a photo and message on social media – Instagram, Twitter, Facebook, Snapchat or Pinterest;  whatever your favourite platform is. Encourage your family and friends to do likewise. Use the hashtag #IWMD20.