3rd June 2020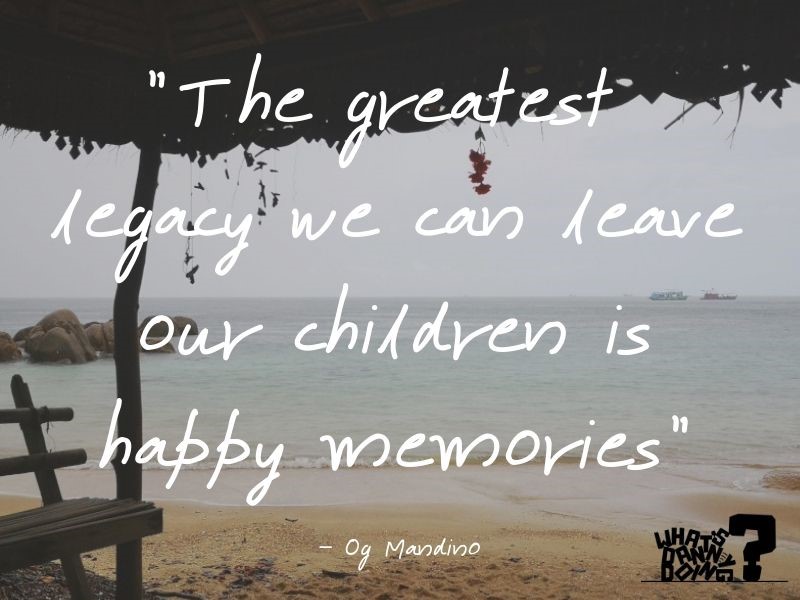 Childhood is a short season, and significant time of this season is spent in the primary school setting. From an innocent five year old in junior infants, who often walks to the school door hand-in-hand with a parent / guardian, we see independent young people in sixth class who have grown and matured over eight years in a place that has become their second home! When we think about the amount of time pupils spend in their primary school during their formative years, we realise that the memories made over this period will live long in their minds. Children forge friendships, form close-knit relationships and a sense of trust with teachers and learn life-long skills.
Primary schools strive to ensure that the last term is the culmination of a fantastic school experience. Pupils feel a mixture of emotions as they approach the end of their primary school journey. For their last year they enjoy an element of responsibility being the seniors with younger pupils looking up to them as "the big boys and girls". Within the space of a couple of months, these same students find themselves back at the bottom rung of the ladder. Change can be a daunting task for any one of us, but particularly as a young person crossing the threshold from childhood to the teenage years, this step into a new realm is a challenging one. For the class of 2020, this transition takes on a uniquely difficult dimension as they will have had their final year of primary school cut short so abruptly.
Children and young people are resilient and adaptable and for many they will embrace the change. One of the biggest differences when entering the secondary school system is probably the constant change in the day-to-day routine. In primary school, pupils have one teacher all day in the one classroom. They build up a sense of trust with this adult figure who is so much part of their life for a school year (and we know that from a child's perspective a year is like an eternity!)
It follows that teachers want to bid a fond farewell to the pupils whom they have nurtured and watched blossom over the years. The Covid-19 pandemic has impacted on the type of graduation ceremony and last day celebrations that sixth-class pupils could look forward to, but there are no limits to the ways in which teachers can mark this special day.
Ideas for Sixth Class
So long, farewell…
Schools who have engaged successfully with online platforms e.g. Zoom may host a gathering using this facility with pupils and teachers on the screen simultaneously enjoying an online chat / sing-a-long. On the day or night that the graduation would have taken place, the principal and teacher(s) may broadcast a special message live from the school hall, giving the send-off that would have been and conjuring up a sense of occasion. They could release a balloon for each pupil and perhaps name each child individually with a special comment about them a la Daithí Ó' Sé at the end of the Rose of Tralee! Where it lends itself, a school might plant a tree in honour of the Class of 2020.
Other schools might create videos with a specially recorded message from each member of staff in the school. A series of short clips could be combined with a piece of music that has special significance for a class group or suitable lyrics that set the tone for a celebratory farewell wish. Some teachers may use props, for example artwork, symbols or a famous quote. Teachers can use their creativity and incorporate photographs of children from the archives that chart their journey through their primary school period.
A "Reeling in the Years" approach to a teacher-made video would facilitate a look back at the eight years from Junior Infants to Sixth Class with photographs of various school events (First Day at School, World Book Days, School Tours, Green Schools work, Sports Days, Fundraising events, Seachtain na Gaeilge, Christmas concerts, etc. etc.). Key dates from those years (e.g. All-Ireland winners, number 1 hits, historic events) can be referenced along with important milestones for the school that the pupils experienced. Backing tracks could incorporate recent chart hits over the last eight years – a similar format to the television series!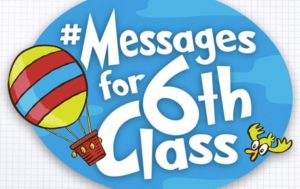 School video messages, may, if appropriate include well wishes from famous past pupils or other well-known faces who are held in high esteem by pupils. They could offer personal advice or share memories of their adventure in starting in a brand-new primary school.
Engage with local media
Local newspapers could work with schools in creating a special supplement for pupils in sixth class. This would be a nice keepsake for families, and an opportunity to publicly showcase the achievements of pupils during their primary school years. Local radio stations could send warm good luck messages on the airwaves and dedicate a show to requests to and from pupils.
Memories book
Ask each pupil to write a piece based on their memories of primary school. Teachers can create a booklet with the children's writing and include photographs where possible. This would be a concrete piece that they can treasure! School staff could add messages or sign the book – a note from the class teacher and a message from the school principal would be a special touch.
Letters or postcards
In our virtual world, text messages and emails have become the norm and the old-fashioned custom of letter writing has almost become redundant. We all know the joy of receiving a letter or parcel in the post and An Post have made an effort to resurrect the practice of writing and posting during the Covid-19 Pandemic providing postcards and free postage. Whether a school avails of these postcards, generate their own, or using their artistic and creative skills to make a card, a personalised message to each sixth-class pupil is another idea.
Hoodies
It is common many schools – particularly post-primary – to mark graduation with customised hoodies bearing the year and names of all students. Given the situation, schools may like to order "Class of 2020" hoodies for their sixth-class pupils that the children will wear with pride! In a pre-Covid-19 world, children often enjoyed taking a school shirt to school on the last day and asking friends, classmates and teachers to sign it so a chic, trendy hoodie would be a nice (and practical!) alternative. Schools may opt for other customised gifts such as mugs, keep-cups or water bottles.
School-themed gift
There are various ideas for gifts and memorabilia that schools can create bearing a photograph of their school building and its surroundings, the school crest and motto. Teachers can be creative and perhaps superimpose the school crest on photographs of the pupils/the class group.
Children are the world's most valuable resource and its best hope for the future.

– John F. Kennedy