Vote #1 for Primary Education
It's time to protect and champion our local primary schools.
Today, more than 559,000 children are taught in large classes in underfunded primary schools where there is minimal support for school leaders. The next government can change this status quo.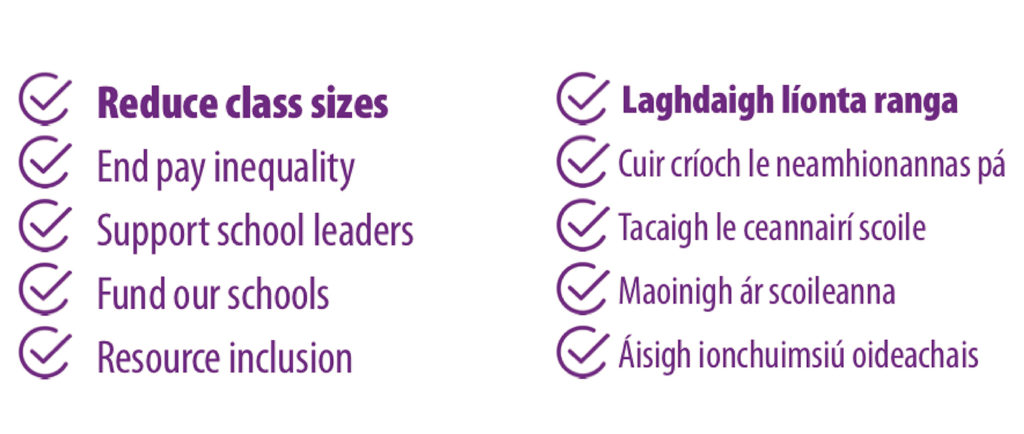 One in five children is taught in a class of 30 or more pupils. The EU average class size is 20. Why can't we have the same?
Smaller class sizes have a positive effect on children's learning. Primary teachers support a broad range of pupil needs from special needs to language challenges and homelessness. Disadvantaged schools deal with unique challenges. They need a fair break.
It's time to reduce class sizes by one pupil per year for the next five years.

We can make classes of 20 a reality by 2025.
This election vote for primary education and stand up for your local primary school.
Action 1: Find and share your local school election priorities
In the map below, find and share your schools election priorities with candidates in your constituency.
Vote #1 for your primary school
Action 2: Contact candidates in your constituency