2020 Education Conference
The 2020 Annual Consultative Conference on Education is scheduled to take place on Friday 13 and Saturday 14 November. Further details will be posted in the Autumn.
2019 Education Conference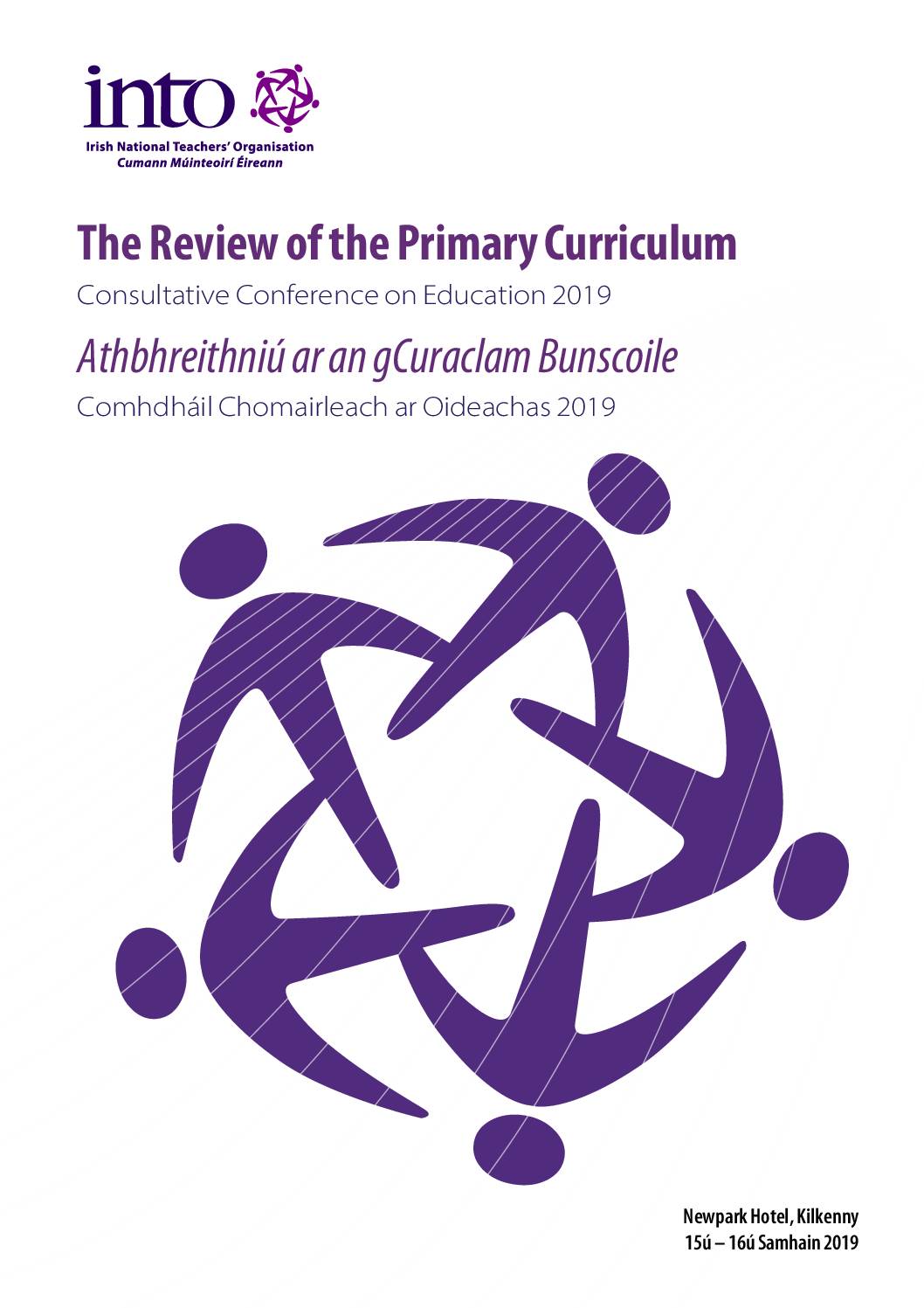 The 2019 INTO Consultative Conference on Education took place on Friday 15th and Saturday 16th November in the Newpark Hotel, Kilkenny. The theme of the conference was The Review of the Primary Curriculum.
Download the INTO Education Conference Brochure 2019.
Webcast
Click here to link to the 2019 webcast archive
Presentations
Please click on the links below to download each document:
Education Committee Presentation (PDF)
Siobhan Lynskey, INTO Education Committee
Opening Address (PDF)
John Boyle, INTO General Secretary
Curriculum Review (PDF)
Dr Deirbhile Nic Craith, INTO Director of Education and Research
The Review of the Primary Curriculum (PDF)
Arlene Forster, Deputy CEO, NCCA
Pupil Voice (PDF)
Students from St Patrick's De La Salle and St John of God Primary Schools
Primary Curriculum in Ireland: The Past; The Present; The Possibilities (PDF)
Dr Thomas Walsh, Maynooth University – Keynote Presentation
Leaving the Harbour for the Sea in Search of the Pedagogical 'Holy Grail': Why as Teachers We Alone Can Steer the Ship (PDF)
Prof Emer Ring, Mary Immaculate College – Keynote Presentation
Literacy in a broad and balanced curriculum: How can research inform practice? (PDF)
Link to accompanying Padlet here
Patrick Burke – Workshop Presentation
One school fifty languages: why good EAL teaching is good teaching for everyone (PDF)
Dr Déirdre Kirwan – Workshop Presentation
Engaging with Linguistic Diversity: A Study of Educational Inclusion in an Irish Primary School (PDF)
Flyer for 35% reduction in the cost of this publication by David Little & Déirdre Kirwan
Visual Arts and the Arts: Analysing Arts, Integrated Arts and Arts Integration (PDF)
Dr Michael Flannery – Workshop Presentation
Integrating curriculum through inquiry-based learning (PDF)
Máiréad Nally – Workshop Presentation
Early childhood pedagogy in the context of curriculum renewal: A focus on mathematics (PDF)
Liz Dunphy – Workshop Presentation
Child-Directed differentiation (PDF)
Michael and Denis Daly – Workshop Presentation
Further Information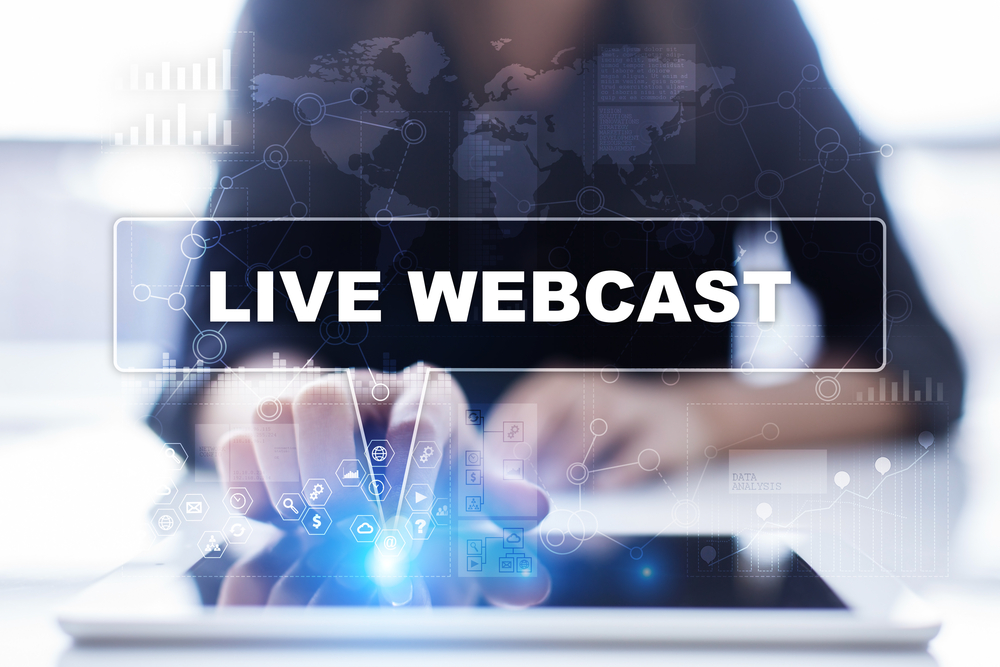 Catch up on the 2019 Education Conference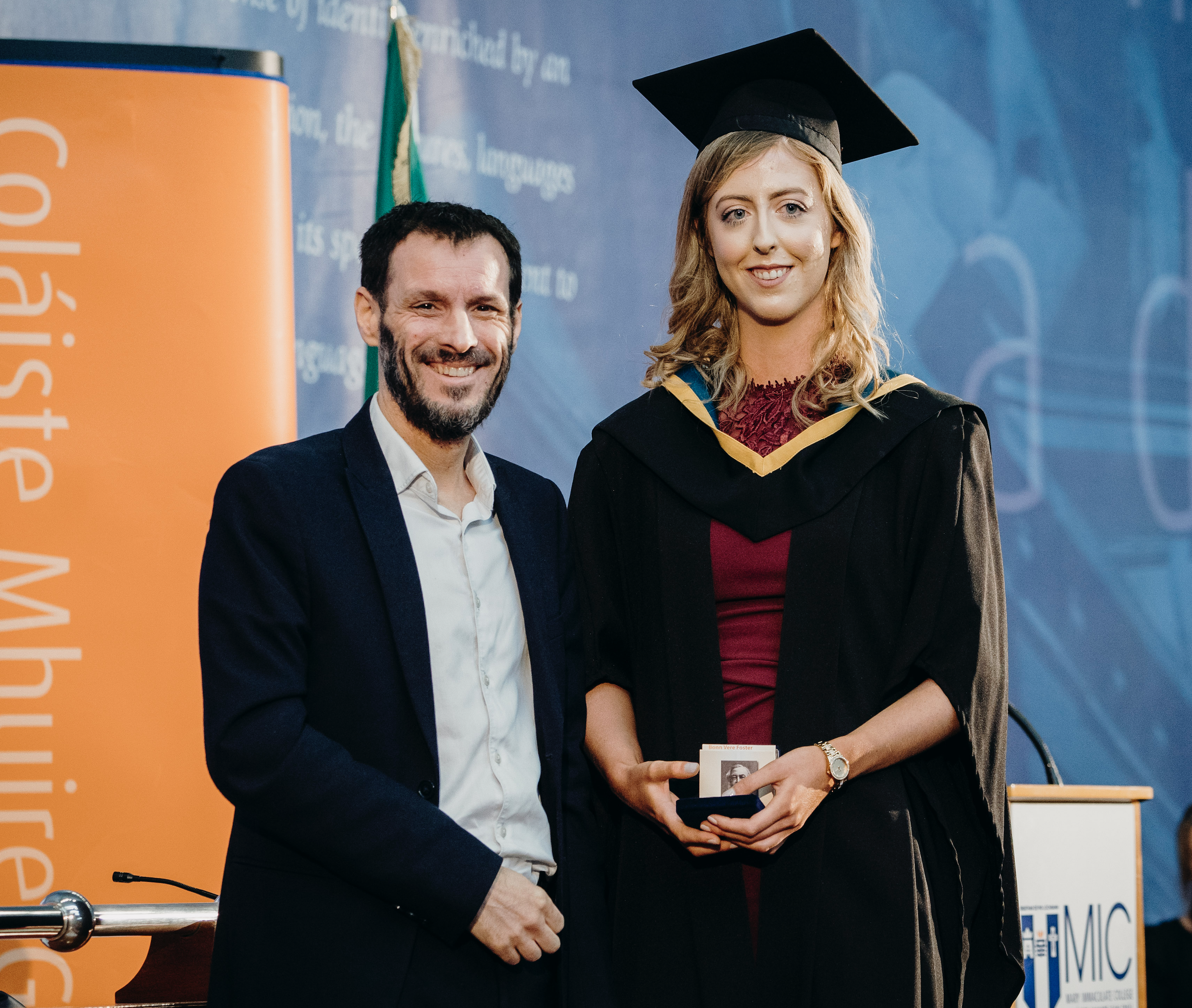 All you need to know about special education, curriculum, education committee and more.

Details for the 2020 scheme will be announced in Spring 2020.