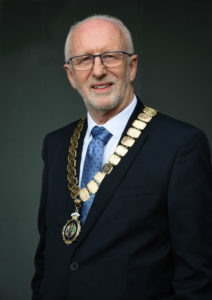 John Driscoll, INTO President
The current president of the Irish National Teachers' Organisation is John Driscoll, a native of Cork city. He represented District 12 encompassing Cork City South and West Cork, on the INTO Central Executive Committee since 2014.
John graduated from Mary Immaculate College in Limerick in 1980 and is deputy principal of Star of the Sea Primary School, Passage West, Co Cork. He is an active INTO member and has held office at branch, district, and national level. John has previously served as secretary of Cork City South East Branch for a number of years.
He has served as district tutor, planning and providing training courses for NQTs and staff reps. John was also cathaoirleach of the INTO Accounts Committee until his appointment to the INTO executive in 2014.
 John is extremely keen to promote recruitment and encourage new members to take active roles in INTO.
Married to Gillian, they have two children Sean and Caoimhe, both of whom are also teachers.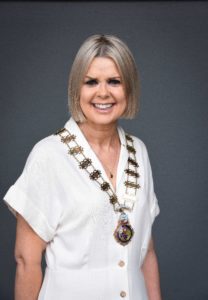 Dorothy McGinley, INTO Vice-President
Dorothy McGinley is the current vice president of the Irish National Teachers' Organisation. A native of Annagry, Co Donegal she represented District 2 encompassing Derry, Tyrone, Fermanagh, Armagh and South Down, on the INTO Central Executive Committee since 2012.
Dorothy graduated from St Patrick's College in 1986 and currently teaches in Sion Mills primary school Co. Tyrone. She has a varied teaching background having spent nine years teaching in various international school systems; subsequently returning to teach in Northern Ireland where she became an active INTO member. She became District 2 representative on the Northern Committee and Central Executive Committee in 2012.
Dorothy has previously served as INTO Education Committee District 2 representative as well as Branch Secretary/Treasurer for the Strabane Branch and was chairperson of the Northern Committee in 2017-2018.