23rd February 2018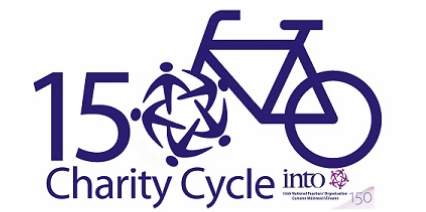 INTO 150 Charity Cycle for Focus Ireland
As part of the INTO 150 celebrations, it is planned to have INTO members cycle 150km for charity. The cycle will take place on 21 April in west Cork from Skibbereen to Glengarriff via Mizen Head and Sheep's Head. This charity cycle will raise funds for Focus Ireland. The cycle will be part of the Wild Atlantic Way Cycle in the Spring by RunWild.ie for Fáilte Ireland.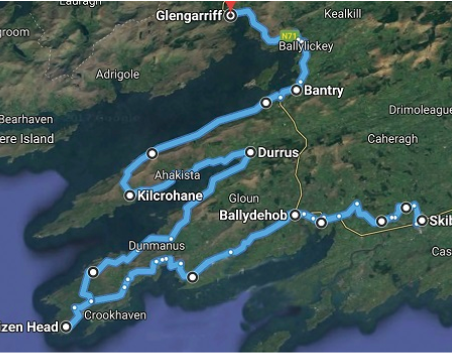 The Route
Leaving Skibbereen at 8:30 on the morning (or 9:30 for the advanced cyclists), you will spin south west through the picturesque towns and villages of Ballydehob, Schull, Goleen and Barleycove, with its sandy Blue Flag beach stretching out before you. From Mizen Head, you will journey up the northern flank of the peninsula where you can soak in exceptional views towards Durrus. Then it's on to Kilcrohane where the challenging 2km Sheep's Head climb, with 11% final elevation awaits. Catch your breath at Fionn MacCumhail's seat, before beginning the long descent into Bantry with fabulous across Bantry bay. At last, we will continue 17 km to our final destination of Glengarriff.
The Charity
Each day, many INTO members teach children who are homeless and encounter families who are homeless. INTO as an organisation is committed to challenging the on-going homelessness crisis. With this in mind, Focus Ireland have been chosen as our charity partners for this event.
When registered, you will be sent an Everydayhero "Team" fundraising online link so you can then raise money for Focus. This "Team" fundraising page will show how much money our group has raised in total. You can also e-mail mmconigley@into.ie for a Sponsorship card. Anybody can donate here.
Registration
Registration for the event costs €75. This will include a unique INTO 150 cycling jersey, a shower cycling jacket, lunch, roadside water fruit and energy, goody bag, experienced motorbike marshals, bike mechanic, goody snack and a message service both before and after the cycle. For anybody staying in Skibbereen, there will be a free bus transfer back for bicycles and cyclists. INTO members and family members are welcome to register. As of March 5th, there are 10 places left. To avail of the special INTO jersey, please register before Wednesday 7th of March. All those registered after this date will receive a normal Wild Atlantic Way jersey.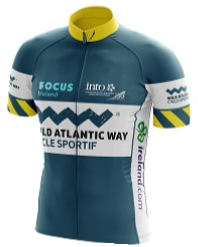 Training Plans
150 km is a tough goal, but with adequate training, it is achievable. It should take about 6 hours roughly in the saddle, but there will be food stops. There will be 2 groups; 25 km/h and 30 km/h. It is hoped that the INTO 150 group would stay in the 25 km/h group as the focus will be on social inclusion and A private Facebook group entitled 'INTO 150 cycle forum' will include a weekly training plan and helpful videos for all those registered to complete the cycle. The link for the Facebook group will be sent to members who are registered. Members of the forum will be able to give updates on their own training and encourage others towards the 150 km goal. Weekly training plans will also be sent to those registered by email.
For further information, queries or questions, please email Michael McConigley mmcconigley@into.ie