5th June 2018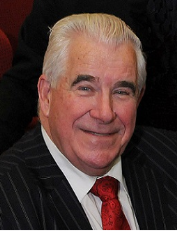 The death has occurred of John Coolahan, Emeritus Professor of Education at NUI Maynooth and the country's foremost educationalist. John, who was highly regarded at all levels of education both here and abroad, wrote the definitive history of Irish education and was a valued friend and supporter of INTO. He taught many of our members, or supervised their postgraduate work, in Carysfort College, UCD and NUIM. A consummate professional who sought high standards of those around him as he did of himself, he was also a true gentleman who valued friendship, company, the arts and of course his beloved Kerry football team.
A public figure who contributed to and drafted innumerable education Green and White Papers and Reports for successive governments and for the OECD, and who chaired arts and education fora and governing bodies, he was a genuine national treasure. Is deachair a shamhlú go mbeadh a leithéid arís ann.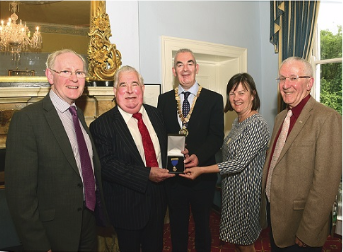 One year ago this week, the Organisation awarded John Coolahan an honorary INTO President's medal. On that evening, John spoke about his career-long links with INTO. He had, he said, been a teacher union member for 56 years, the first six in the INTO during his years as a primary teacher. As INTO celebrated its 150th year, there was he said much to be proud of and the Organisation could take "significant credit for many of the advances which have been made".
John Coolahan was a powerful, progressive voice which supported INTO in advocating for education over many years. This support was evident in his addresses to Annual Congress and Education Conference and in contributions to our publications. Over recent years, he devoted significant time and provided valuable input while working as an advising editor on Niamh Puirséil's history of the INTO – Kindling the Flame.
One of John's final public engagements was to attend INTO Annual Congress in Killarney at Easter 2018. It was an honour as always to have his company and his involvement.
To say that he will be missed is an understatement. He was always available to INTO to offer wise counsel, informed analysis and perceptive understanding. As an Organisation, we have never had a truer friend.
John Coolahan will of course be missed most of all by his wife Mary, their daughters Marie-Louise, Iseult and Deirdre, son William and wider family. INTO offers our sincere condolences to them as we recall the privilege, we had of knowing and working with John over many years.