5th September 2018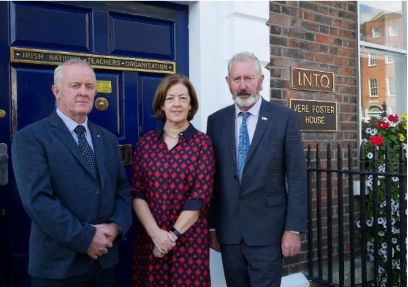 Education unions say time is up and demand swift agreement on pay inequality.
Meeting this week in Dublin, the presidents of the ASTI, INTO and TUI denounced the delay in reaching agreement in the ongoing talks with the Department of Public Expenditure and Reform. The talks, aimed at bringing an end to pay inequality for those who entered the profession since 1st January 2011, began following a historic three-union congress motion to undertake a joint campaign.
New and recent entrants stand to earn significantly less over the course of their career, compared to colleagues doing the same job who entered the profession prior to 2011. Talks are now expected to continue in September with the agreement then put to a ballot of members in each of the three trade unions.
Breda Lynch, ASTI President said, "As Budget 2019 approaches, the Government must make it clear how it intends to resolve the issue of unequal pay. This blatant injustice cannot continue. At our annual conferences in April the three teacher unions – the ASTI, the INTO and the TUI – committed to a campaign of industrial action in the event of a continuing failure by the Government to resolve the issue. Today we re-affirm that commitment."
Joe Killeen, INTO President said, "It's time to get this done and dusted. This week's meeting demonstrates our strength and unity as we continue to negotiate with Government. Our members'; patience is wearing thin, having endured seven long years of pay inequality. It's a national embarrassment that we return to classrooms across the nation again this year without clarity on an end to this injustice. We remain committed to these talks, to delivering for our members, and putting the outcome to a ballot per our motion at Congress earlier in the year."
Seamus Lahart, TUI President said, "It is an absolute disgrace that almost eight years on, colleagues are still paid at different rates for carrying out the same work. A determination to bring this injustice to an end unites, rather than divides, the profession. Unsurprisingly, this embedded inequality has also led to widespread difficulties in the recruitment and retention of teachers, which inevitably impairs the quality of service to students in terms of subject choice and consistency of provision. Enough is enough. Pay discrimination must end."