1st May 2019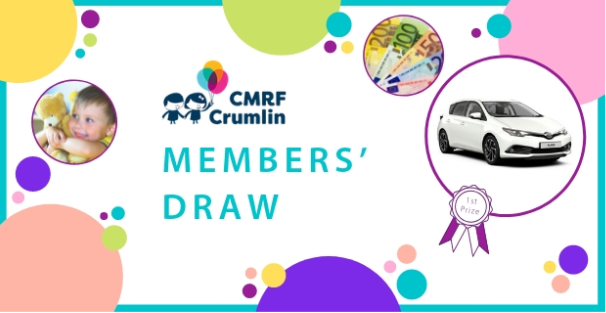 Tickets for the INTO members' draw will arrive in your schools this week. We ask you to please support our charity partner – the Children's Medical and Research Foundation at Our Lady's Children's Hospital, Crumlin and purchase a ticket.
1st Prize – Toyota Auris
2nd Prize – €4,000
3rd & 4th Prizes – €2,000
5th & 6th Prizes – €1,500
7th, 8th, 9th & 10th Prizes – €1,000
Plus: 10 x €100 Staff Representatives' Prizes
Tickets cost €10 each
The proceeds from the 2019 draw will continue to assist funding Inflammatory Bowel Disease (IBD) research project. IBD is a term for two chronic relapsing conditions, ulcerative colitis (UC) and Crohn's disease (CD).
Payment and ticket counterfoils must be returned to INTO Head Office on or before Thursday 13th June 2019. The draw will take place on Friday 14th June 2019 and results will be uploaded to the INTO website immediately afterwards. Cheques and postal orders to be made payable to INTO CMR Fund. If you wish to pay using a debit/credit card, require further tickets or have any queries please contact Georgina at 01 8047745.