22nd August 2019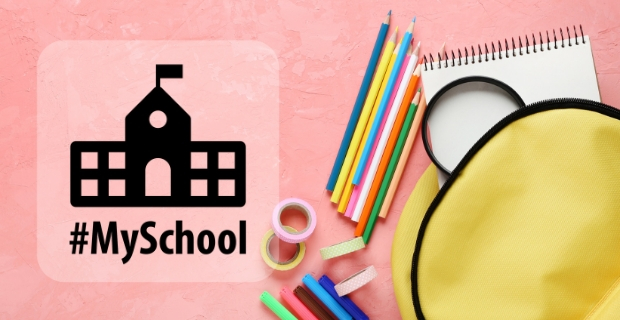 Our schools play a critical role in local communities right across Ireland. This September the #MySchool competition will celebrate Irish schools by highlighting what makes them special, great and unique.
As the schools go back, we are asking INTO members to share with us what they love most about their school. What makes their school standout, and what makes their school a great place to teach.
How to Enter
The competition encourages members to get creative with their entries and share their school's story in a unique way. An entry could be anything at all. It could be a poem about the school's history, a short video telling an interesting fact about the school, an image that really captures the spirit of the school, or a piece of art created by a student that shows the school in a new light. Entries could look to the school's past or future. The only limitation is your imagination!
Competition Requirements
The competition is open to all INTO members. Entries must be shareable on social media. Post your entry on Facebook, Twitter or Instagram. Make sure to tag the INTO social media account (Twitter: @INTONews, Facebook: @INTONews, Instagram: @INTO_News) and use the hashtag #MySchool. Your entry to the competition is accepted when the official INTO account has shared or liked the post. The competition will run from Sunday 31 August 2019 to Monday 9 September 2019.
Voting for a Winner
After the competition closes on Monday 9 September 2019, an internal judging panel will choose three entries to be shortlisted. The three shortlisted entries will each win a €50 One4All voucher.
The shortlisted entries will then be shared on the INTO social media platforms and members will be asked to vote for an overall winner. The overall winner will receive a brand new iPad!
Terms and Conditions
Participants are advised that no photographs of any pupil should be included nor images which reference a pupil's name and which may otherwise identify a pupil within the school.
This competition is running in the Republic of Ireland and Northern Ireland.
T&Cs apply.
Competition Checklist
From Sunday 31 August 2019 to Monday 9 September 2019
Post your entry to Facebook, Twitter or Instagram
Tag the INTO account (Twitter: @INTONews, Facebook: @INTONews, Instagram: @INTO_News)
Include the hashtag #MySchool
Once the INTO account has liked/shared your post you are entered into the competition!
Good luck to everyone!