Welcome to #TradeUnions101
To mark May Day, an international day to commemorate the historic struggles of workers and the gains made through the labour movement, the INTO has designed a series of engaging lesson plans called #TradeUnions101 / #Ceardchumainn101.
Five lesson plans – developed for 5th and 6th class pupils (Primary 7 / Year 8 pupils in the north) – are available in both English and Irish. These are not time-sensitive, or confined to use around May Day, and they can be used at any stage of the school year.
We invite you to guide your pupils through the backstory of our communal past, highlighting the struggle for the hard-won workers' rights we enjoy today.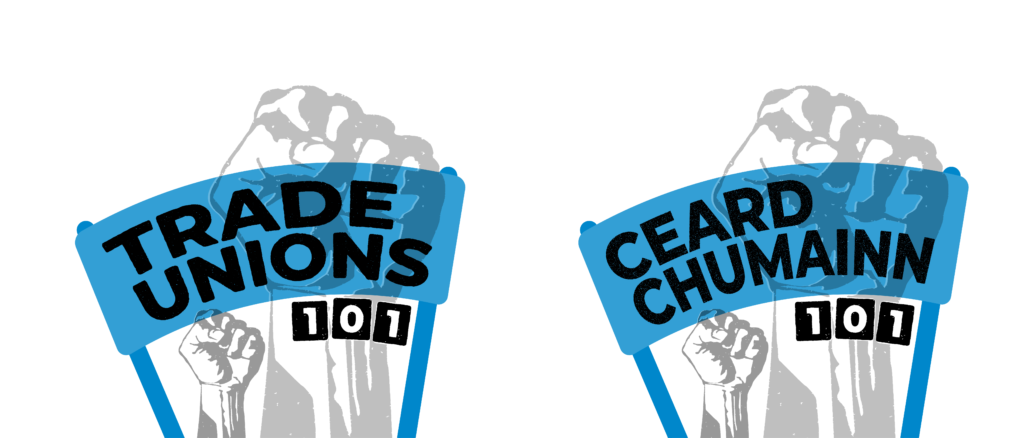 Handbook / Lámhleabhar
For an overview of the campaign and to get you started, check out our introductory Handbook here nó an Lámhleabhar i nGaeilge anseo.