Staff representatives play a vital role in both the formal and informal structures of the INTO. They play an important part in the recruitment of new members. They are the face of the Organisation at school level and, as such, are a source of information, advice and guidance for members. The growth and development of the role of the staff representative must be nurtured if INTO is to respond effectively to future
changes.
Branches actively support staff representatives by:
Asking schools to confirm their staff representative each year and formally appointing them at the October meeting
Ensuring that training is provided to staff representatives through the District Training Officer
Maintaining email and/or text links with staff representatives
Acknowledging when possible the work of staff representatives through some form of reward, such as a gift token or night out
Considering putting mentoring arrangements in place for new staff representatives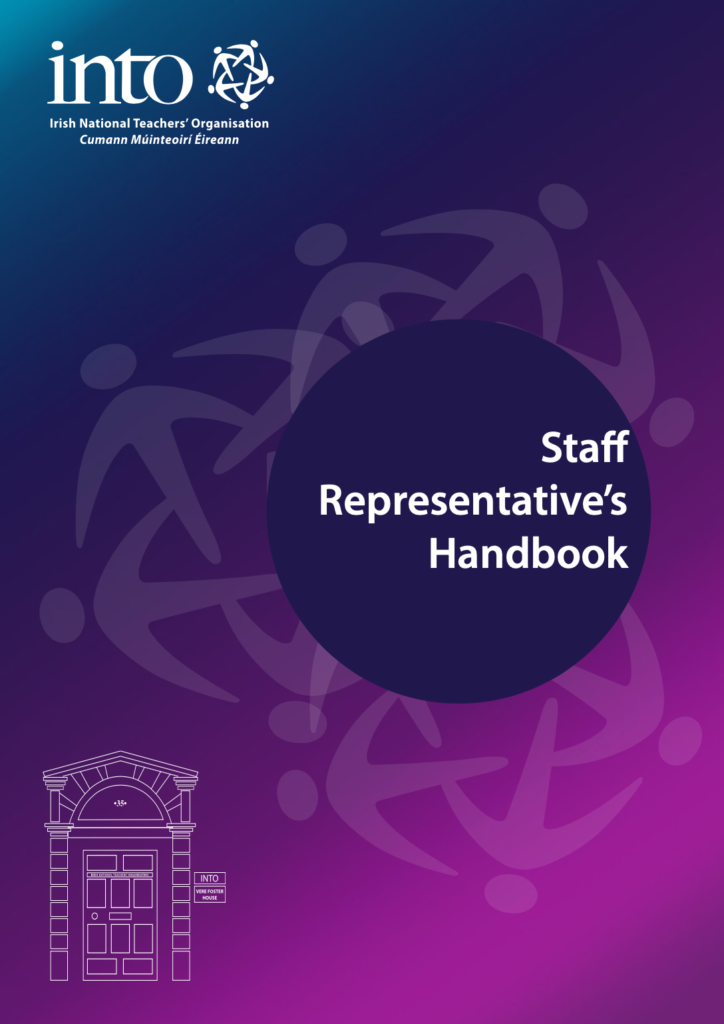 Click on the booklet above to access.
Staffroom posters
See below staffroom posters to view and download.
Video Guides
Getting Started as a Staff Rep
INTO Staff Rep Portal Guide