Employee Assistance Service / Spectrum.Life (formerly Inspire Workplace Services)
The Employee Assistance Service (EAS) is arranged and managed by the Department of Education & Skills and provides teachers and immediate family members, i.e. partner, spouse or adult child (aged 18 and over) residing at the same address as the employee, with access to confidential counselling and assists in coping with the effect of personal and work-related issues. Counselling is provided on issues such as health, relationships, addictions, bereavement, stress, conflict, critical incident and trauma.
The service is free and confidential and available 24 hours a day, 365 days a year to teachers in schools. The service is provided by Spectrum.Life.
Contact Details:
Free Phone: 1800 411 057
The contact details for SMS is Text 'Hi' to 087 145 2056 and for Whatsapp is 087 3690010
Login to the Spectrum.Life website
See here to view the Spectum.Life Employee Assistance Service flyer, which includes marketing distribution guidelines.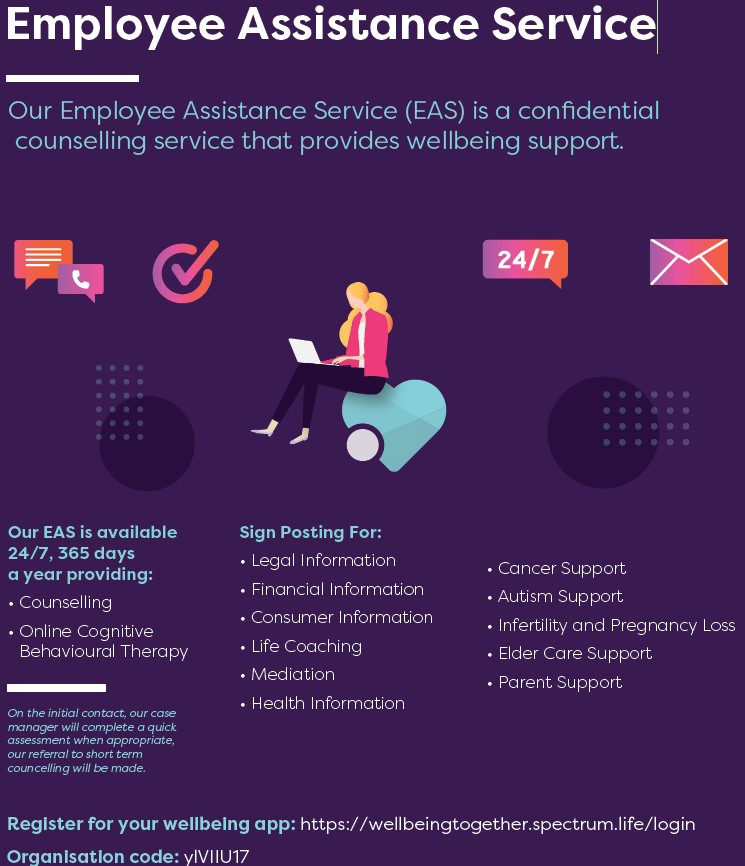 Still have questions?