Working Together: Procedures and Policies for Positive Staff Relations (2000)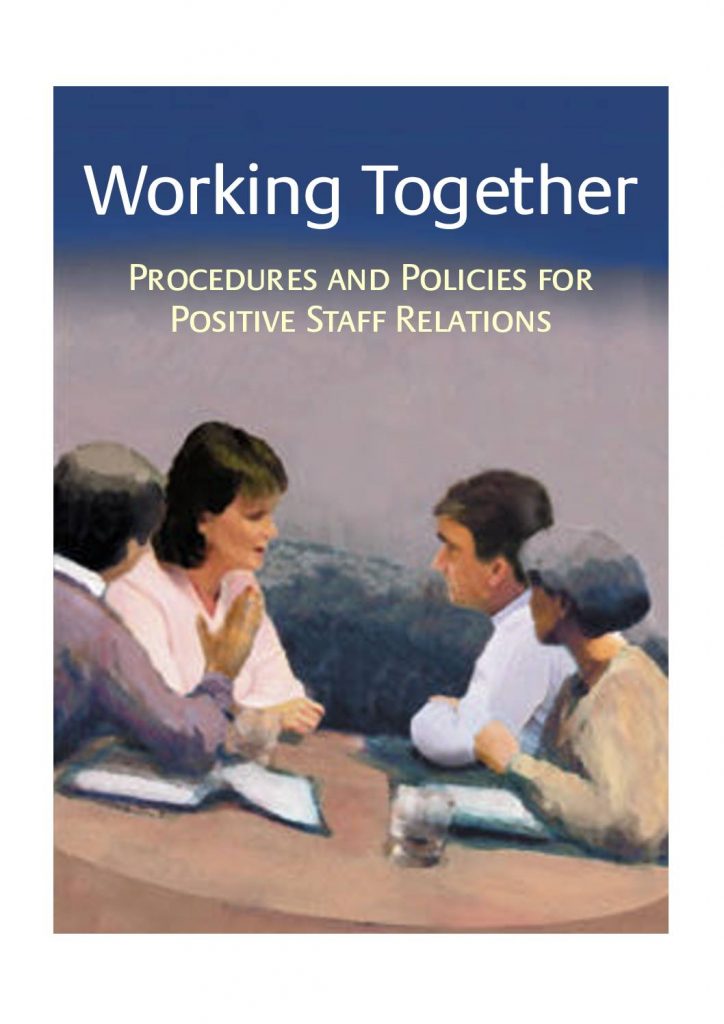 In 2000, INTO and Management agreed a document entitled Working Together – Procedures and Policies for Positive Staff Relations (download available below). The three procedures agreed are also outlined on this website.
A key asset to any teacher is the support and security of working in a school where there are positive staff working relations. It is even more important when teachers are working in a changing environment and when society continues to make increased demands on the education sector. The primary sector has experienced a great many changes in recent times, which include: the changing nature of society's expectations of education, increased parental involvement, the impact of social change in the classroom and changes in the promotion and management structures within schools. In that context, it has become increasingly important for teachers to support each other and to create a school climate which fosters positive working relations. Equally, each teacher must be prepared to operate as part of a team and within the authority structures of the school.
The principal management bodies of primary schools and the INTO are of the view, that it is incumbent on the staff and management of each school to promote a culture of positive working relations at all times. Where such a culture prevails, instances of adult bullying or harassment or staff conflict rarely occur.
Working Together (2000) (pdf)
Procedures and Policies for Positive Staff Relations (2000)
Dignity at Work Policy (doc)
Sample policy for schools